Batman Noel
by Lee Bermejo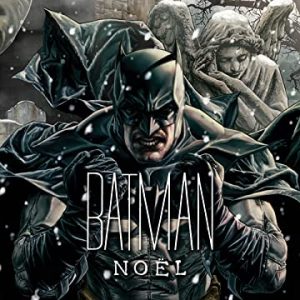 Inspired by Charles Dickens' immortal classic A Christmas Carol, BATMAN: NOEL features different interpretations of The Dark Knight, along with his enemies and allies, in different eras, from writer/artist Lee Bermejo (JOKER).
In this spectacular, oversized graphic novel, Batman must come to terms with his past, present and future as he battles villains from the campy 1960s to dark and brooding menaces of today, while exploring what it means to be the hero that he is.
Victor and Nora: A Gotham Love Story
by Lauren Myracle and Isaac Goodhart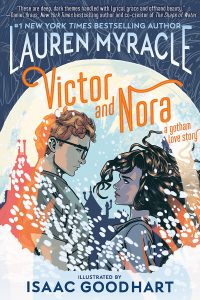 Seventeen-year-old Victor Fries has a cold heart. After his brother died in a tragic house fire for which Victor feels responsible, his parents have isolated themselves, and Victor has dedicated his whole life to one thing: science. Nora Kumar is full of life. She is suffering from an incurable illness that will slowly consume her, so she's decided to live her last days to the fullest at her summer home outside of Gotham City until her birthday. On that day, she plans to take her own life. When Victor and Nora happen to meet at the cemetery outside of town, they are astonished to find the connection they have each been missing in their lives. Their summer quickly spirals into a beautiful romance, and Victor's cold heart begins to thaw, allowing him to enjoy life just a little more.
Klaus
By Grant Morrison and Dan Mora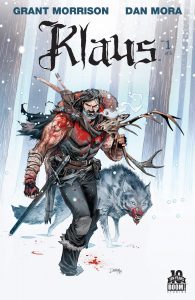 Klaus tells the story of how Santa Claus really came to be-the tale of one man and his wolf against a totalitarian state and the ancient evil that sustains it. A revamp, reinvent, and reimagine of a classic superhero for the 21st century, drawing on Santa's roots in Viking lore and Siberian shamanism, and taking in the creepier side of Christmas with characters like the sinister Krampus.
Frostgrave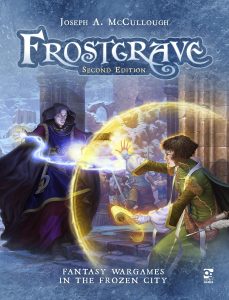 This new edition of the multi-award-winning fantasy skirmish wargame offers improved rules based on years of player feedback, a revised spell list, and a host of brand-new scenarios. It remains fully compatible with all previously published Frostgrave supplements, allowing players to revisit past adventures as well as face new challenges. Choose a wizard from one of ten schools of magic, and select from a list of eighty spells. Hire a warband filled with soldiers, from lowly thugs and thieves to mighty knights and barbarians, then lead your men into the frozen ruins of the magic city of Frostgrave on the hunt for ancient treasures and the secrets of lost magic. Be warned – it is a deadly place, filled with rival wizards, wandering monsters, animated constructs, and demonic entities. Do you dare enter the Frozen City one more time?